Shop Pure Yogi
HOT YOGA HAND TOWEL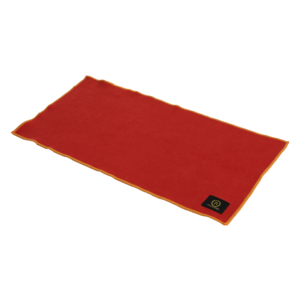 YOGA HAND TOWEL
- RED ROCK/SUN
- CARBON/SUN

YTRRS
FEATURES:
12" x 24" Size
Durable, lightweight microfiber
Soft, absorbent material outperforms cotton and is machine washable
BENEFITS:
Improves traction for Hot Yoga; traction increases when damp
Quick drying microfiber helps keep mat clean
Doubles as travel or gym towel
This microfiber towel is a perfect addition to any yoga practice. Use it on your mat to improve grip during intense, sweaty classes or as a towel to dry yourself when needed. The unique microfiber provides excellent slip-resistance when damp so it is ideal for Bikram or other forms of Hot Yoga.




$15.99