Shop Pure Yogi
Warrior Mat AMETHYST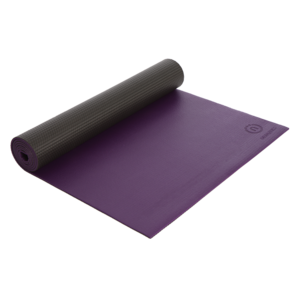 WARRIOR MAT - AMETHYST

YWMA
FEATURES:
Proprietary blend of natural rubber and PER (Polymer Environmental Resin)
Medium density cushion for comfort and stability
Superb traction and durability
BENEFITS:
Provides cushion without being heavy
Excellent traction and cushion for high-level performance
Eco-friendly composite material
Easily cared for and durable
To flow through a Warrior sequence it helps to be versatile: use your strength for Warrior I, your stamina for Warrior II, and your balance for Warrior III. Such variable poses deserve a multipurpose mat, which is why we've created the Warrior Mat. Highly durable, it is built to withstand the daily sessions of the most intense and lengthy yoga practices. Manufactured without the harmful phthalates or toxic chemicals found in those PVC foam mats, it allows you to center yourself physically without disrupting your moral compass. Just like the poses that share its name, the Warrior Mat is designed to last and be suitable for all levels to help you continue your battle to be your best.
24" x 69" x 5mm


$45.00