Shop Pure Yogi
Vanilla mineral Bath Salt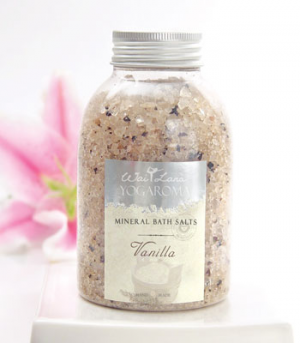 Let the soothing, comforting scent of vanilla calm your body and mind at the end of a long day, while on a physical level the vanilla extract and other active ingredients moisturize and nourish your skin.This scent harmonizes well with the aromas of rose, cinnamon, or orange.
Ingredients: Organic Mineral Salt, Black Pepper, Vanilla.
19.5 oz (550 g)
This product does not contain animal byproducts and has not been tested on animals.
$18.00