Shop Pure Yogi
Roam Folding Mat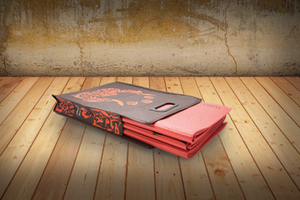 The unique Roam Folding Yoga Mat is designed for the yogi on the go.
Created to easily fold into a convenient size, approximately 1 ft x 1 ft, this mat solves the problem of the awkward size you get when you roll most yoga mats.
The included bag is made of recycled PET (water/soda bottles) and is designed to fit the mat perfectly and protect it during transport or storage.
Mat is made of PER, an environmentally friendly and non-toxic material
PER mat provides excellent traction and cushion

$39.99