Shop Pure Yogi
hot yoga kit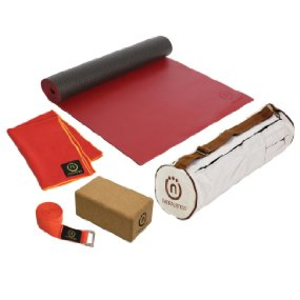 HOT YOGA KIT

YHOTYK
FEATURES:
Our multipurpose Warrior Mat is highly durable and built to withstand daily sessions of the most intense and lengthy yoga practices. Manufactured without the harmful phthalates or toxic chemicals found in other mats
When the going gets tough throw a Yoga Mat Towel on top of your mat to improve your grip during those intense, sweaty hot yoga classes. You can also use your towel to dry yourself off when needed. The unique microfiber provides excellent slip-resistance when damp so it is ideal for Bikram or other forms of Hot Yoga.
Slip resistant microfiber is ideal for hot yoga
Highly absorbable to enhance comfort during workouts
Our Natural Fitness Hemp Yoga Strap – made from hemp – is used to improve flexibility. It allows you to achieve difficult binds + intensify your practice by deepening your poses.




$109.00