Shop Pure Yogi
4 Inch Cork Block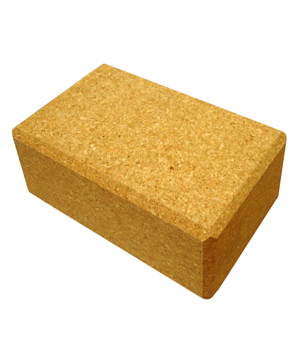 These cork blocks are made from 100% natural cork, a completely ECO-friendly material. Each block is sturdy and solid, with beveled edges for added comfort. The surfaces are smooth cork, which has a natural texture that provides extra traction. Each block is 4'' x 6'' x 9'' (and is also available in 3'' thickness as well).


4" x 6 " x 9"
Beveled edges for added comfort and style
Soft, scratch-proof exterior
Lightweight and durable
Individually wrapped


Available to custom print you logo- 1 color only.
12 piece minimum
$18.00